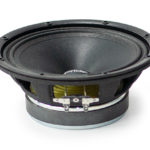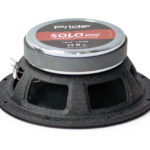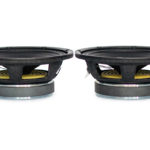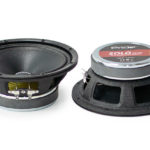 Speakers Pride Solo 6,5 mini
Available on backorder
$

58.33
+ Free Shipping to 48 States
Speaker Pride Solo 6.5 mini plays indescribably beautifully in a very wide frequency range.
Speaker Pride Solo 6.5 mini, the sensitivity level of which is high enough that you can get a loud sound without distortion from 15-20 watts!
The speaker has a guarantee of 1 year from the date of purchase and the promotion – Replacement Fund is distributed.
The Speakers of company Pride assembled by hand in Russia.
Balanced sound, loud and high quality. Great voice and vocals. Like everyone.
---
Complete set of sales:
Solo 6.5 Mini – 1 pairs
ABS Gasket 6.5″ – 2 pcs
Carton box
Technical feature
RMS
100 W (HPF 24 dB / octave at 100 Hz)
Frequency range
125 Hz - 9 kHz
SD
144 cm2
Impedance
4 Ohm
Physical feature
Magnet's material
High-quality ferrite rings
Frame material
Steel
Voice coil material
Copper wire
Voice coil D
1"
Mounting Depth
63,5 mm
Diameter of the mounting hole
150 mm