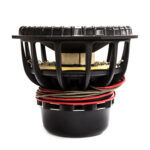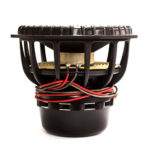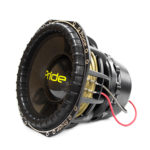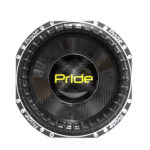 Subwoofer Pride UFO5 15v3 RMS 7500-10000 W Voice Coil – 5″
available
$

3,750.00
+ Free Shipping to 48 States
Free 30-day returns
Fast Free Shipment
1 year warranty
Visa/MasterCard/PayPall payment
Subwoofer Pride UFO5 15v3
This version has become more powerful, louder and more reliable than the previous one
Subwoofer speaker of the "UFO5" series from Pride. An original basket with a cool design was specially designed for this monster. Spaced double 10 inch aramid centering washers secured with a clamping ring.
A high-temperature 5-inch voice coil made of flat aluminum, with a powerful neodymium motor and an advanced cooling system, will provide high overload capacity and long-term operation at up to 10,000W RMS.
The subwoofer is equipped with a carbon diffuser and cap, which will give lightness to the moving system and a cool appearance.
UFO.5 – subwoofer for champions is available in the USA now!
Technical feature
RMS
7500-10000 W
X Max (BL 50%)
42,5 mm (one way)
Re Ω
1,6 ohms
Fs
22,74 Hz
Qts
0,13
Sd
890 cm²
Vas
130 L
BL
42,1
Sens (1W/1m)
92,4 dB
Sens (2.83Vrms/1m)
99,1 dB
Impedance
0,7+0,7 Ohm
Physical feature
Magnet's material
High-quality neodym rings
Magnet's Diameter
262 mm
Magnet quantity
Neo
Magnet's weight
4,32 kg
Frame material
Aluminium
Spider
6 spider (8 spider optional)
Voice coil material
High Temperature Aluminum
Voice coil D
5 inch
Height Voice coil
76 mm
Mounting Depth
306 mm
Diameter of the mounting hole
364 mm