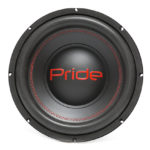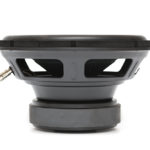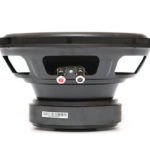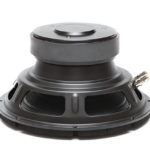 Subwoofer Pride Eco 10″
Out of stock
Subwoofer ECO series entry-level of company Pride. A great solution for adding bass to the car's music system. Great for all types of subwoofer boxes, as well as for subwoofers such as stealth.
Subwoofer Pride Eco 12 has an increased adhesive seam (due to the presence of a special paper ring) connecting the voice coil and centering washer.
Nomex centering washers retain elasticity after hundreds of millions of work cycles. Leading through the puck, as on the Junior line. Both rulers have a good margin along the moving part, even at those moments when the user frankly knocks a seam on the upper magnetic circuit.
Voice coils, like on the Junior line – Malaysia.
RMS Power – 300 W, Voice Coil – 2″.
The subwoofer is designed and assembled in the Russian Federation.
Technical feature
RMS
300 W
X Max (BL 50%)
14 mm one way
Re Ω
3,3 ohm
Fs
36,4 Hz
Qts
0,6
Sd
337 cm²
Vas
24,5 L
BL
11,6
Sens (1W/1m)
84,3 dB
Sens (2.83Vrms/1m)
88 dB
Impedance
4 Ohm
Physical feature
Magnet's material
High-quality ferrite rings
Magnet's Diameter
145 mm
Magnet quantity
1 rings
Magnet's weight
1,80 kg
Frame material
Steel
Spider
1 spider
Voice coil material
High Temperature Copper
Voice coil D
2 inch
Height Voice coil
26 mm
Mounting Depth
125 mm
Diameter of the mounting hole
236 mm