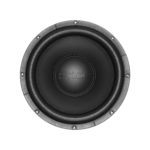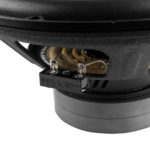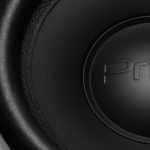 Subwoofer ONYX 12
Available on backorder
New subwoofer model ONYX 12 D1,7 in 2021. ONYX line subwoofer. The size range of the series ONYX is 10 and 12 inches.
The peculiarity of the speakers is that their production took into account the criterion of maximum efficiency, and therefore the return in the bass frequency range.
Size – 12″
RMS – 600 W
Voice Coil – 2 inch.
– magnetic system with a lifetime warranty against displacement of ferrite rings
– Modified cooling designed to improve heat dissipation on most popular music tracks
– Redesigned speaker suspension aimed at increasing efficiency over the entire bass range
The subwoofer is designed and assembled in the Russian Federation.