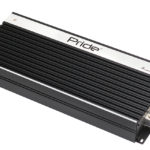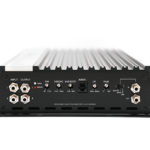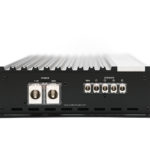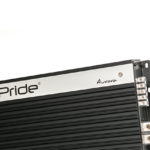 Amplifiers Pride Aurora
available
$

950.00
+ Free Shipping to 48 States
1-channel power amplifier Pride Aurora 3000W. Suitable for subwoofer up to 3000 Watts RMS.
Subwoofer monoblock D class Pride Aurora. Stable on a 1 ohm load.
Power 3000 W for a load of 1 Ohm, at a voltage of 14.8 volts and K.N.I. ~ 5%, which is the norm for the subwoofer link. The remote control of the input sensitivity level has an LED indicator for exceeding the threshold of permissible distortions. Possible to work in the mode of "bridge inclusion"
RMS rated power of 1 ohm, number of channels x W 3000 W
RMS rated power of 2 ohms, number of channels x W 1500 W
RMS rated power of 4 ohms, number of channels x W 900 W
Developed and designed on the basis of Korean Circuitry with the completion of Russian engineers.
Excellent solution for powerful subwoofers and high-quality sound for many years of work.
Technical feature
1 Ohm Power
3000 W
2 Ohm Power
1500 W
4 Ohm Power
900 W
Frequency Response
15Hz - 270 Hz
Signal to Noise
85 dB
Efficiency @ 4ohm
Over 90%
Damping Factor
> 200
Input Sensitivity
6V-0,2V
Subsonic Filter
10 Hz - 50 Hz
Bass Boost
0-9 dB
Remote Control with indication of exceeding the distortion
Included
Low Pass Filter
35 Hz - 250 Hz
Phase
0-180 degree
Strap Connection
Yes
Fuse Rating
250 A
Physical feature
Length
500 mm
Height
66 mm
Width
220 mm
Color
Black