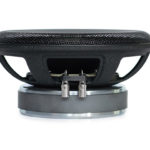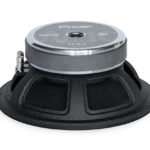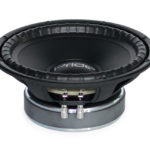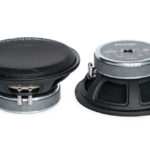 Speakers Pride W 10 RMS 450W Size 10 inch
Nicht vorrätig
Speakers Pride W 10
Speakers Pride W 10 is a fairly specific product aimed at fulfilling the tasks of professionals.
Pride traditionally calls the W line – Woofer. This is both a support for your musical path in the form of a "third from the bottom" band and a full-fledged speaker, which, due to its combination of characteristics, can replace a subwoofer for you.
Pride W10 is a real 10-inch low-frequency.
A 25-cm midbass speaker that can be used in either a 2-component or 3-component system. If we compare the W10 with the "midbasses", which are a heavy midrange speaker, then we can say with confidence that they can be used without a subwoofer at all .
Balanced sound, loud and high quality. Great voice and vocals. Like everyone.
Complete set of sales:
W10″ – 1 pairs
ABS Gasket 10″ – 2 pcs
Carton box
You can try it now in our dealers stores or order on the website
Technical feature
RMS
450 W
Re Ω
4 ohm
Frequency range
45 ~ 500
Voice coil
2.5″ (66mm)
Recommended Cutoff Frequency
63 Hz
Physical feature
Magnet's material
Ferrite
Outer Diameter
260mm
Diffuser Material
Pressed Pulp
Voice coil material
Round copper
Mounting Diameter
238 mm
Diameter of the mounting hole
238 mm
Installation Depth
100 mm
Technical feature
RMS
450 W
Re Ω
4 ohm
Frequency range
45 ~ 500
Voice coil
2.5" (66mm)
Recommended Cutoff Frequency
63 Hz
Physical feature
Magnet's material
Ferrite
Outer Diameter
260mm
Diffuser Material
Pressed Pulp
Voice coil material
Round copper
Mounting Diameter
238 mm
Diameter of the mounting hole
238 mm
Installation Depth
100 mm