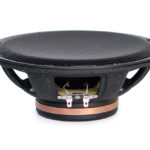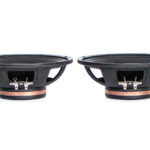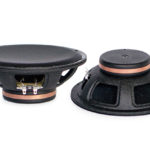 Speakers Pride Solo 8 Neo
Nicht vorrätig
Speakers Pride Solo 8 Neo
Speakers Solo Neo 8, the loudest and most durable speaker Pride has ever released, are available on the US market. Designed to reproduce a wide range of frequencies. An ultimate machine that doesn't know the word "no".
This speaker can perform in any comparison with any socket speaker produced in the world and will always show a decent result.
This is a product that people buy for years and at the same time pursue the goal of "not turning to competitors."It doesn't matter whether the competitor with whom there is a fight for dB has a product made in Italy, Brazil, the USA.The important thing is that SOLO will sound in response to him.
The product that the entire market of the competitive automotive audio industry in Russia has been focused on for more than several years. The product that is born to win the most difficult competition.
Complete set of sales:
Solo Neo 8″ – 1 pairs
ABS Gasket 8″ – 2 pcs
Metal Mesh – 2 pcs
Carton box
| | |
| --- | --- |
| Technical feature | |
| RMS | |
| Re Ω | 3 ohm |
| Frequency range | 125 Hz - 8 kHz |
| Voice coil | Ø 45 mm |
| Effective radiation area | 231 cm² |
| Rated power | 300 W (HPF 24 dB / octave at 140 Hz) |
| Nominal Impedance | 4 Ohms |
| | |
| | |
| | |
| | |
| Physical feature | |
| Magnet's material | High Temperature Neodymium Magnet |
| Outer Diameter | 211 mm |
| Magnetic Material | Electrical Steel |
| Mounting Diameter | 188 mm |
| Mounting Depth | 71 mm |
| | |
| | |
| | |
| | |
| | |
| | |