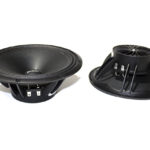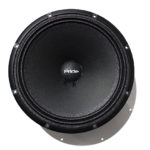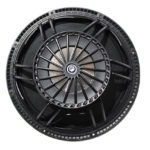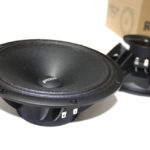 Speakers Pride Ruby Light 8
Nicht vorrätig
Speakers Pride Ruby Light 8

Speakers Pride Ruby Light 8 are available in the USA by Pride Car Audio brand. The best way of sound and unbelievable emotions are waiting for you!

Pride RUBY Light 8" – new Pride midrange speakers in the budget segment.
The sound is pleasant to the ear and extremely versatile in terms of sound reproduction.
Distinctive features of the model:
Weight ~500 grams.
Aluminum MC cooling radiator
Compact installation dimensions
High sound quality
Complete set of sales:
Ruby Light 8″ – 1 pairs
ABS Gasket 8″ – 2 pcs
Carton box
Our products are available in the USA and you can buy the best car audio equipment right now!
Technical feature
Voice coil material
copper wire
Impedance
4 Ohm
Rated power
100 W (HPF 12dB / octave at 100 Hz)
Frequency range
100 Hz – 8kHz
Effective radiation area
 234  cm
Physical feature
Magnet's material
High quality ferrite magnet
External diameter
211 mm
Mounting Depth
74 mm
Mounting diameter
189 mm
Magnetic core material
Electrical steel
Technical feature
Voice coil material
copper wire
Impedance
4 Ohm
Rated power
100 W (HPF 12dB / octave at 100 Hz)
Frequency range
100 Hz - 8kHz
Effective radiation area
 234  cm
Physical feature
Magnet's material
High quality ferrite magnet
External diameter
211 mm
Mounting Depth
74 mm
Mounting diameter
189 mm
Magnetic core material
Electrical steel