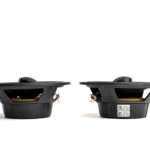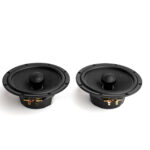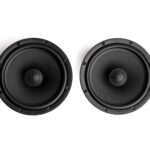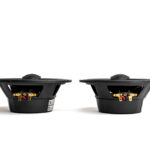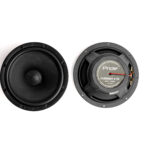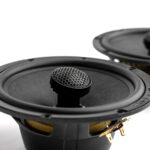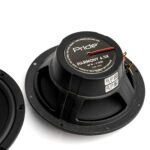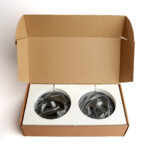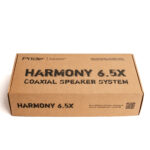 Coaxial Harmony 6.5 v.2
Nicht vorrätig
Coaxial Harmony 6.5 v.2
We present you Pride Harmony 6.5 v.2 – a 2-component speaker system, is an updated version of the most popular acoustic set from Pride. It features a high-frequency tweeter and a low-frequency midbass that work together to create clear, rich sound.
Major changes compared to the previous version of Harmony 6.5 include:
Uses a new cone and speaker cover, as well as an improved magnetic system for improved sound performance and increased power.

The use of a new tweeter dome, which provides cleaner and more detailed high-frequency sound.

Using a second-order filter for the tweeter, which improves its frequency response and allows for more accurate reproduction of high frequencies.
The Pride Harmony 6.5 v.2 speaker system provides a nominal impedance of 4 ohms and can be connected to a variety of audio devices, including car radios, amplifiers and head units.
They are designed to be installed in the front and/or rear doors of a vehicle and require minimal intervention to the factory interior design.
Technical feature
Nominal impendance
4 Ohm
Voice coil winding material
Cooper wire
Effective radiation area
154 cm2
Power Handling
80 W (HPF 12dB/oct. on 50 Hz)
Frequency response
50 Hz - 24 kHz
Physical feature
Woofer Magnet's material
High grade ferrite magnet
Tweeter Magnet's material
Hi-temp neodymium magnet
Outer diameter
173,5 mm
Mounting diametr
150 mm
Mounting depth
62 mm