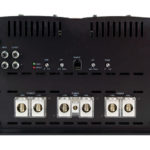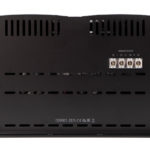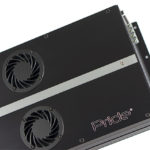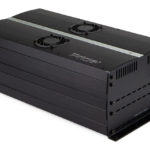 Amplifier Pride FR7000/2
Nicht vorrätig
2-channel power amplifier Pride FR7000/2.
Very powerful Full Range Amplifier. You can connect many speakers to each channel and get loud and high quality sound.
The PRIDE FR7000 / 2 is a D-Class wideband dual-channel amplifier with an incredible 7000W power!
The PRIDE FR7000 / 2 model has two gain channels and stably works with a load of 1 Ohm.
Frequency range of the filter section: 20 Hz – 8 kHz.
The range of reproducible frequencies is up to 35 kHz. Can work in 1 Ohm.
RMS rated power at 1 ohm, W: 7000 x 2
RMS rated power at 2 ohms, W: 3700 x 2
RMS rated power at 4 ohms, W: 2300 x 2
Price per 1 pcs
Technical feature
1 Ohm Power
7000 W х 2
2 Ohm Power
3700 W х 2
4 Ohm Power
2300 W х 2
Frequency Response
15 Hz - 30 KHz
Signal to Noise
100 dB
Efficiency @ 4ohm
Over 90%
Damping Factor
> 150
Input Sensitivity
6V-0,2V
Low Pass Filter
35 Hz - 17 KHz
Phase
0-180 degree
Strap Connection
No
Fuse Rating
1200 A
Physical feature
Length
510 mm
Height
175 mm
Width
256 mm
Color
Black