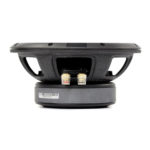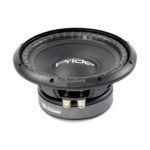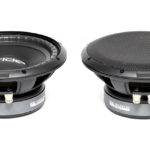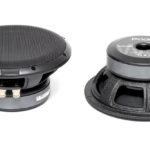 Speakers Pride W 8
available
$

220.00
+ Free Shipping to 48 States
Powerful low-playing midbass from the Pride brand. A 20-centimeter midbass speaker that can be used in both a 2-component and 3-component system.
Our recommendations are a kind of message to the user how to unleash the potential of the speaker, having received its capabilities in its entirety.
The best choice for loud systems.Range of reproduced frequencies, Hz 50 – 500Max (Peak Power), W 600
RMS (rated power), W 300Balanced sound, loud and high quality. Great voice and vocals. Like everyone.
---
Complete set of sales:
W8″ – 1 pairs
ABS Gasket 8″ – 2 pcs
Metal Mesh – 2 pcs
Carton box
Technical feature
RMS
300 W
Re Ω
3,1 Ohms
Sens (1W/1m)
90,1 dB
Sens (2.83Vrms/1m)
94,4 dB
Impedance
4 Ohm
Physical feature
Magnet's material
High-quality ferrite rings
Frame material
Steel
Voice coil material
copper-plated aluminum
Voice coil D
Mounting Depth
Diameter of the mounting hole