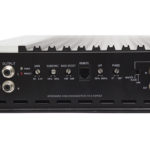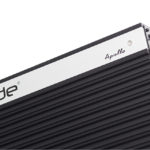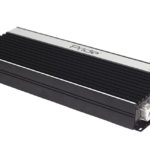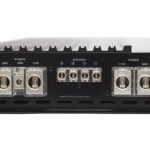 Amplifiers Pride Apollo
available
$

1,450.00
+ Free Shipping to 48 States
1-channel power amplifier Pride Apollo 5000W. Suitable for subwoofer up to 5000 Watts RMS.
This model will be an excellent choice in systems where 3-4 speakers are installed, for example, Pride HP / MT series, or a pair of Pride Tv.3 / Sv.3 speakers
The rated power of the Pride Appolo is 5,000 watts per 1 ohm load, at a voltage of 14.4 V and a distortion level of the output signal of 1%.
It can work both in bridge mode and in array mode (link). Without fear, it is possible to connect to a load with a resistance of 0.5 Ohms if it is a subwoofer speaker whose DC resistance of the voice coils is not lower than the indicated mark.
Range of reproduced frequencies, Hz 15 – 270
RMS rated power of 1 ohm, number of channels x W 2 x 5000
RMS rated power of 2 ohms, number of channels x W 4 x 3000
RMS rated power at 4 ohms, number of channels x W 4 x 1700
Developed and designed on the basis of Korean Circuitry with the completion of Russian engineers.
Excellent solution for powerful subwoofers and high-quality sound for many years of work.
Technical feature
1 Ohm Power
5000 W
2 Ohm Power
3000 W
4 Ohm Power
1700 W
Frequency Response
15Hz - 270 Hz
Signal to Noise
85 dB
Efficiency @ 4ohm
Over 90%
Damping Factor
> 200
Input Sensitivity
6V-0,2V
Subsonic Filter
10 Hz - 50 Hz
Bass Boost
0-9 dB
Remote Control with indication of exceeding the distortion
Included
Low Pass Filter
35 Hz - 250 Hz
Phase
0-180 degree
Strap Connection
Yes
Fuse Rating
450 A
Physical feature
Length
560 mm
Height
66 mm
Width
220 mm
Color
Black