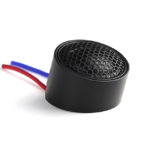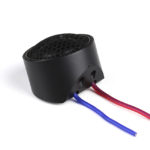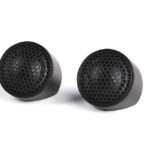 Tweeter Pride Harmony 25С
Nicht vorrätig
Tweeter Pride Harmony 25С
The model of high-frequency tweeters Pride Harmony 25, size 1 inch, is available on the US car audio market now!
They sound good and harmoniously combine with non-pop speakers, and are also suitable for installation in standard places in a car. Allows you to create a two or three-way audio system. They sound great and pair well with the sq speakers.
The speakers reproduce frequencies in the range of 2000 – 24000Hz.
It is ideal for installation in the standard place of the car without changing it!
Frequency range 2 kHz – 24 kHz (-3 dB)
RMS – 30 W
Package = 2 pcs
Price per 1 set
Buy tweeters by Pride Car Audio now and feell new emotions of listening music process!
Technical feature
RMS
30 W
Re Ω
4 Ohms
Frequency Bandwidth (±3dB)
2 – 24 kHz (-3dB)
The magnet material
Neo magnet
The material of the MC
Electrical steel
The diameter of the dome
26,1 mm
Outer diameter
40,3 mm
Full height
19 mm
Technical feature
RMS
30 W
Re Ω
4 Ohms
Frequency Bandwidth (±3dB)
2 - 24 kHz (-3dB)
The magnet material
Neo magnet
The material of the MC
Electrical steel
The diameter of the dome
26,1 mm
Outer diameter
40,3 mm
Full height
19 mm