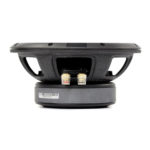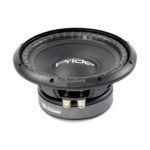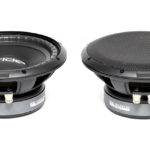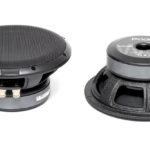 Speakers Pride W 8 RMS 300W Size 8 inch
Nicht vorrätig
Speakers Pride W 8
Speakers Pride W 8, Powerful low-playing midbass model from the Pride Car Audio brand. A 20-centimeter midbass speaker that can be used in both a 2-component and 3-component system.
Our recommendations are a kind of message to the user how to unleash the potential of the speaker, having received its capabilities in its entirety.
If we compare the W8 with "false-midbass", which are a weighted midrange speaker, then we can say with confidence that they can be used without a subwoofer at all; the "celestial" is not even close to us.
The best choice for loud systems.Range of reproduced frequencies, Hz 50 – 500Max (Peak Power), W 600
RMS (rated power), W 300Balanced sound, loud and high quality. Great voice and vocals. Like everyone
Complete set of sales:
W8″ – 1 pairs
ABS Gasket 8″ – 2 pcs
Metal Mesh – 2 pcs
Carton box
Technical feature
RMS
300 W
Re Ω
3,1 Ohms
Sens (1W/1m)
90,1 dB
Sens (2.83Vrms/1m)
94,4 dB
Impedance
4 Ohm
Physical feature
Magnet's material
High-quality ferrite rings
Frame material
Steel
Voice coil material
copper-plated aluminum
Voice coil D
Mounting Depth
Diameter of the mounting hole
Technical feature
RMS
300 W
Re Ω
3,1 Ohms
Sens (1W/1m)
90,1 dB
Sens (2.83Vrms/1m)
94,4 dB
Impedance
4 Ohm
Physical feature
Magnet's material
High-quality ferrite rings
Frame material
Steel
Voice coil material
copper-plated aluminum
Voice coil D
Mounting Depth
Diameter of the mounting hole