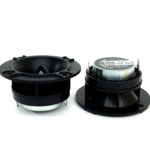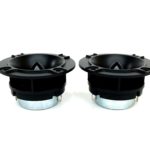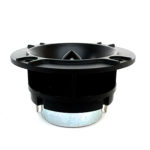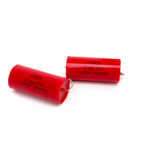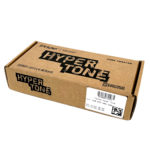 Tweeter horn HyperTone
Nicht vorrätig
Tweeter horn HyperTone
Pride Hyper Tone – new high-frequency pop speakers from Pride Car Audio brand allow you to create an excellent audio system, both two- and three-way.
New model Pride horn tweeter – Hypertone.
It is compact size, loud sound and very beautiful and smooth frequency response.
Complete set of sales:
HyperTone – 1 pairs
Film capacitors for passive filtration, X-Cap Hi-Fi – 2 pcs
Carton box
Make your choice and enjoy powerful sound in your car!
Technical feature
Nominal impendance
4 Ohm
Voice coil winding material
Cooper wire
Power Handling
30 W (HPF 12dB/oct. on 6.3 kHz)
Frequency response
6 kHz-17 kHz (-3dB)
Physical feature
Magnet's material
Hi-temp neodymium magnet
Magnetic core material
electrical steel
Outer diameter
64 mm
Full height
36.5 mm
Technical feature
Nominal impendance
4 Ohm
Voice coil winding material
Cooper wire
Power Handling
30 W (HPF 12dB/oct. on 6.3 kHz)
Frequency response
6 kHz-17 kHz (-3dB)
Physical feature
Magnet's material
Hi-temp neodymium magnet
Magnetic core material
electrical steel
Outer diameter
64 mm
Full height
36.5 mm